2020 Taipei International Book Exhibition is Cancelled
Mar 19, 2020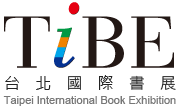 With considerable sadness and heavy hearts, the Ministry of Culture, Taiwan, and the Taipei Book Fair Foundation have decided to cancel the 2020 Taipei International Book Exhibition, which had already been postponed to 7th-12th May.
This decision was made due to the escalating problem of COVID-19, and the official guidelines for large-scale public gatherings issued by the Central Epidemic Command Center (CECC) of Taiwan on March 5th. The directive explicitly indicated that if the event will be attended by more than 1,000 people, the organizer should have the ability to gain participants' information (including travel history to areas affected by COVID-19), contact confirmed cases, screen them for any symptoms, and take temperatures of all attendees before they enter the venue.
Considering that this exhibition would host approximately 600,000 visitors, 675 exhibitors from over 50 countries, and hold 1,000+ activities, this is not a reasonable task and participants would be at a high risk for infection. Therefore, the Ministry of Culture and the Taipei Book Fair Foundation will cancel the event for every participant's health and public safety.
We sincerely appreciate your understanding and the year-long preparation for 2020 TIBE, and we look forward to seeing you in 2021. More information, please visit www.tibe.org.tw